What's New?
Last modified: 27/05/2015
City hosts two international events in June: the International Logistics and Material Handling Exhibition (SIL) and the European Supply Chain & Logistics Summit.
Last modified: 21/05/2015
El sector del mueble se encuentra en Barcelona
El Showroom del Mueble, que mostrará todo tipo de artículos de mobiliario de más de un centenar de empresas, vuelve a la ciudad.
Last modified: 21/05/2015
Barcelona Activa and the ODAME School to launch 18 free courses and workshops in business training.
Last modified: 18/05/2015
Between late May and the beginning of July, Barcelona will host three international investment forums.
Last modified: 18/05/2015
This service from Barcelona Activa facilitates the search for workers and provides a shop-window for the best candidates.
Last modified: 06/05/2015
On 28th and 29th May, Barcelona will host the European meeting on business efficiency and automated processes.
Last modified: 24/04/2015
Catalonia received nearly 3,000 € million in foreign investment in 2014, with more than half of this going to Barcelona.
Last modified: 15/04/2015
The 'Mercabarna Innova' awards are aimed at promoting improvements in the products and services of Catalonia's most important productive sector.
Browse all: What's New?
---
Newsletter
Subscribe to the Barcelona Growth newsletter if you want to receive information on the current state of the economy in Barcelona.
---
Highlighted publications
10 reasons why Barcelona and Catalonia are a benchmark in ICT, Mobile and Big Data.
See all publications
---
Vídeos
The event, which was held for the first time on 25 October, aims to become the meeting place for the international community of the city.
The new area, located at the Barcelona Growth Centre, brings together in one place, all the services for companies in the city.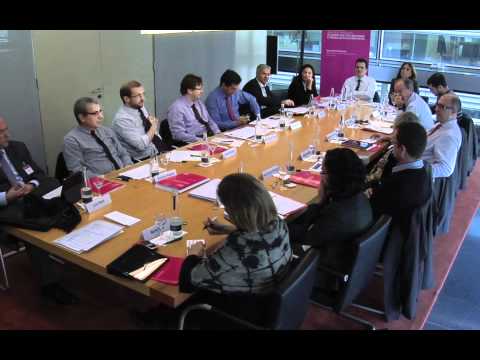 ---
Growing companies
AstraZeneca chooses Barcelona for its new research lab
AEInnova, finalists in the United Nations Ideas4change awards
The firm joins forces with Barcelona.
---
---
---
---