What's New?
Last modified: 27/03/2015
The Catalan capital is in the leading group of cities in terms of best brand, reputation and labour attractiveness.
Last modified: 27/03/2015
The city welcomed nearly 600,000 congressmen and congresswomen in 2014, with an increase of 7% in overnight stays.
Last modified: 25/03/2015
The company, which was set up with the support of the city's Promotion department and Barcelona Activa, offers certification services for industrial and electronic products.
Last modified: 25/03/2015
The program presents, in each of the ten city districts, a total of 38 free training capsules
Last modified: 24/03/2015
This benchmark centre for training citizens, professionals and companies in new technologies now has 100,000 users, as managers look to open on-line training courses.
Last modified: 20/03/2015
The city hosts Sustainable Brands 2015, which aims to disseminate success stories, tools and learning for integrating sustainability and brands.
Last modified: 20/03/2015
The Forum for leadership growth and collaboration, on 16th June, is holding a draw for tickets to its startups competition.
Last modified: 17/03/2015
Business people, entrepreneurs and future investors can access nearly 600 services and 236 industrial estates in the metropolitan area.
Browse all: What's New?
---
Newsletter
Subscribe to the Barcelona Growth newsletter if you want to receive information on the current state of the economy in Barcelona.
---
Highlighted publications
10 reasons why Barcelona and Catalonia are a benchmark in ICT, Mobile and Big Data.
See all publications
---
Vídeos
The event, which was held for the first time on 25 October, aims to become the meeting place for the international community of the city.
The new area, located at the Barcelona Growth Centre, brings together in one place, all the services for companies in the city.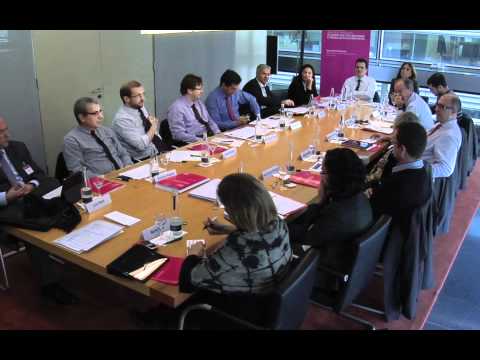 ---
Growing companies
It is opening a digital marketing lab for cities.
Wants to attract a million euros to enable growth in Europe.
Commits to internationalisation.
---
---
---
---