What's New?
Last modified: 25/02/2015
'4 Years From Now', running parallel to the Mobile World Congress, consolidates by doubling participation and bringing together 175 companies.
Last modified: 26/02/2015
Council City promotes social innovation with an action programme related to this field.
Last modified: 24/02/2015
The goal is to become a euro regional hub for southern Europe and to compete with Rotterdam and Hamburg.
Last modified: 09/02/2015
A meeting for professionals that aims to highlight the influence of these two aspects on tourist destinations.
Last modified: 24/02/2015
Barcelona Knowledge Campus, developed by universities UB and UPC, is celebrating its fifth anniversary and already has 4,000 professors and 40,000 students.
Last modified: 24/02/2015
Major international fashion chains are expanding their business or launching in the city for the first time.
Last modified: 12/02/2015
The City Council, Oracle, the Generalitat and BDigital have created this centre for the management and evaluation of data, located in Barcelona Growth Centre.
Last modified: 18/02/2015
Barcelona Activa is offering four sessions that complement this training programme for retailers and whish is due to start in March.
Browse all: What's New?
---
Newsletter
Subscribe to the Barcelona Growth newsletter if you want to receive information on the current state of the economy in Barcelona.
---
Highlighted publications
Discover why Barcelona is a business city that inspires and is known for always being ahead of its time.
See all publications
---
Vídeos
The event, which was held for the first time on 25 October, aims to become the meeting place for the international community of the city.
The new area, located at the Barcelona Growth Centre, brings together in one place, all the services for companies in the city.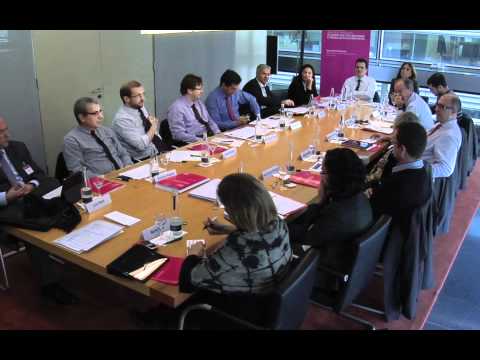 ---
Growing companies
The consultant bases its strategy on Barcelona.
The company reaches 1,000 million dollars in foreign exchange transactions.
The catalan producer to launch in United States.
---
---
---
---