What's New?
Last modified: 09/07/2015
The aim of the programme has been the professional reorientation of young people with basic studies towards this sector that has such a high labour demand.
Last modified: 08/07/2015
A corporate mission with new companies from the digital sector will demonstrate Catalonia's potential in the Asian markets.
Last modified: 08/07/2015
Throughout the month, the space will offer entrepreneurial education, business coaching, technological education and corporate challenges.
Last modified: 22/06/2015
Numerous companies located in the Ajuntament's start-up spaces have been noticed: we present them to you.
Last modified: 17/06/2015
Small and medium-sized firms, the most represented at Bizempren and Bizpimes.
Last modified: 26/06/2015
City supports local fashion events such as 080, the Sustainable Fashion Forum and Roquetes Fashion Week.
Last modified: 26/06/2015
This technology district is home to 8,223 companies with a total turnover of 10,300 € million and employing 93,000 professionals.
Browse all: What's New?
---
Newsletter
Subscribe to the Barcelona Growth newsletter if you want to receive information on the current state of the economy in Barcelona.
---
Highlighted publications
10 reasons why Barcelona and Catalonia are a benchmark in ICT, Mobile and Big Data.
See all publications
---
Vídeos
The event, which was held for the first time on 25 October, aims to become the meeting place for the international community of the city.
The new area, located at the Barcelona Growth Centre, brings together in one place, all the services for companies in the city.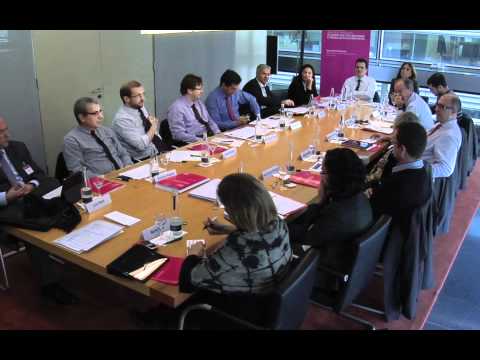 ---